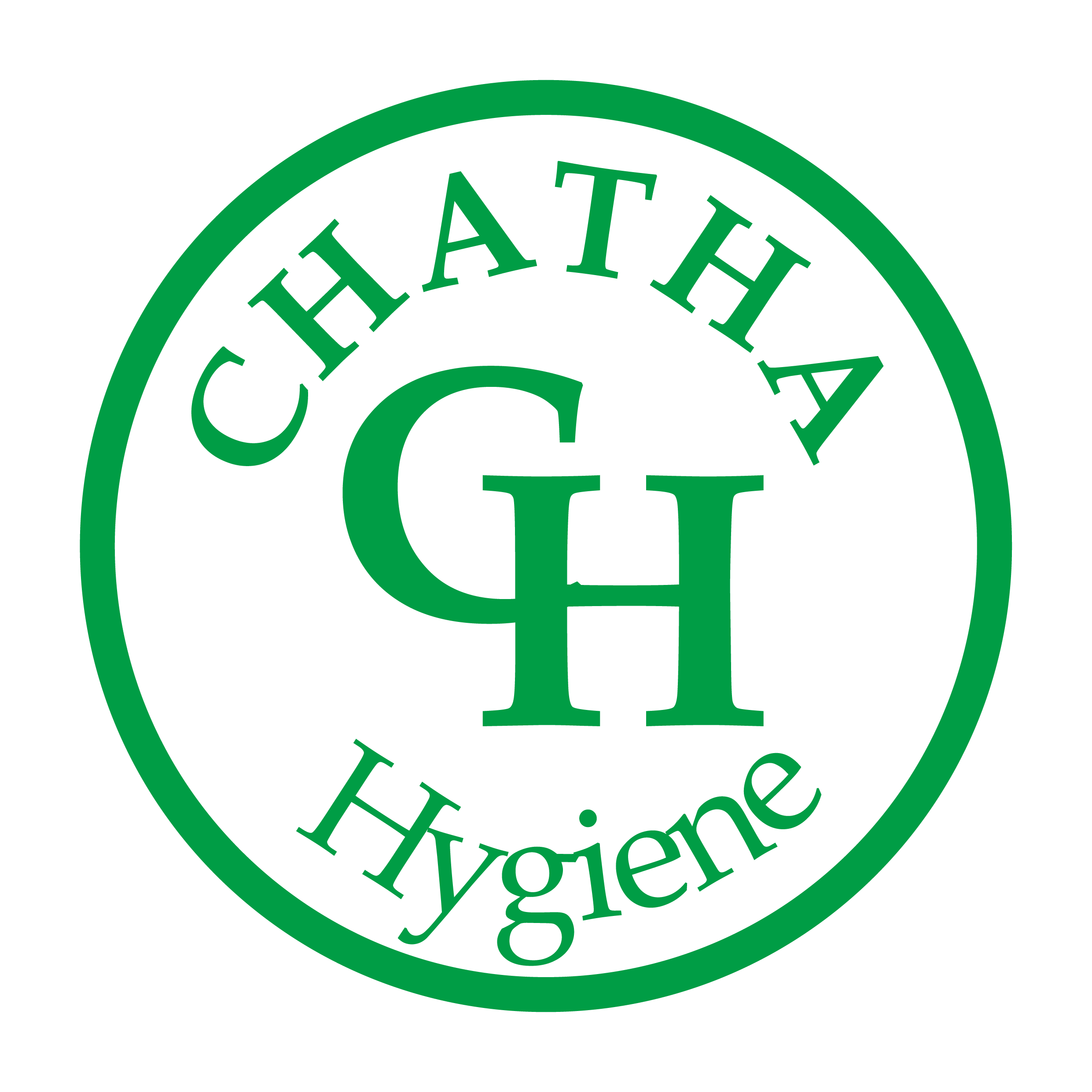 Visit our online shop
Kent Based on the Medway City Estate
Complete provision and service
Bespoke Mats
Fast Delivery
Free Advice and Quotation Service
Competitive Pricing
Dust & Fatigue Mats
On average 80% of dust and dirt that enters a building is carried in on shoes.
On average each person will carry in 7 grams of dust and dirt on their shoes.
An effective dust control system can prevent up to 70% of dirt entering your premises.
A reinforced edge ensures that the unique backing on all the mats are resistant to damage and enables the mat to lay flat preventing trips and falls.
All Chatha Hygiene Mats have a multipurpose universal backing, are slip resistant and suitable for all floor surfaces.
The range of mats available can be used in a variety of environments, in many different ways to protect existing floor covering.
Mats are serviced and exchanged in situ at agreed service intervals. Standard mat size designed to give optimum protection.
The effect of dirt in a building is:-
On carpets, the dry soiling acts like a jagged cutting tool to damage the carpet fibres every time it is trodden in. Its microscopic makeup also allows it to be swept into the atmosphere where it swirls and settles on higher surfaces, leading to further costly cleaning requirements.
In the same way that you can't clean your clothes from dirt, stains or bacteria by vacuuming; you cannot with mats.
The most effective way to clean a mat is to launder it - that is where Chatha Hygiene comes in.
On tiled floors, these jagged edges have an abrasive effect which scuffs, dulls and eventually damages floors.
Products
There is no better way to greet a visitor to your school, office, or factory than with a custom made logo mat.
This is the chance to make a statement and provide a first impression and the logo mat is the first (and last) thing a visitor will see.
Chatha Hygiene has been supplying washable logo mats for over ten years in virtually any size, or colour.
All our logo mats are made from nitrile rubber and are gripper backed and are fully washable.
Ordering you Logo Mat is as easy as 1--2--3!
Click here to download our PDF guide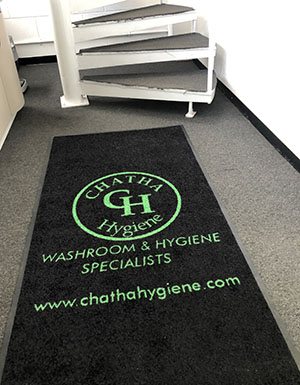 These mats are manufactured from solution dyed nylon with a revolutionary backing which makes the mat efficient in retaining dirt and moisture and incredibly stable when in use.
The unique construction also provides the benefit of reduced weight to the matt, making the mats lighter and easier to handle, transport and launder.
Available in three colours, Blue, Mink and Dark grey being the most popular.
Sizes: 85 cm x 150 cm, 85 cm x 300 cm (runner), 115 cm x 180 cm.
Our Scraper is premium quality non-slip rubber scraper matting, providing excellent grip even in wet and oily conditions particularly suited to removing swarf from footwear upon entering or leaving workshops, factories, food processing areas, etc. Being extremely durable, as well as offering anti-fatigue and anti-slip benefits, the Scraper is an ideal mat for industrial applications.
The swarf mat is also 100% Nitrile rubber meaning that it is ideal for areas that come into contact with grease, oil or water.
Anti Fatigue Mats
Manufactured from premium rubber, this unique mat is water resistant, resilient to impact and easily cleaned through standard industrial laundry processes conducted by Chatha Hygiene.
The Mats have cushion ergonomics that reduce both fatigue and noise specifically designed for safety, comfort and protection in areas where operatives stand for prolonged periods.
NOTE:-These mats are not a form of dust mat
Colour: Black
The mat backing is made of non-slip nitrile rubber, which means that the mat will not move on carpets and tiled floors. It is also is fully washable if required.
Sizes: 60 cm x 84 cm, 84 cm x 139 cm, 119 cm x 178 cm, 84 cm x 297 cm
Covid 19
We provide all the necessary PPE and cleaning materials to ensure a safe environment.
Including face masks, gloves, sanitizers and washing supplies.